Is your business doing well? How about your people?
If you sense your employees are burning out—or you want to avoid that from happening—you can rely on Golden to embed self-care education and experiences throughout the week so your people can approach each day with renewed vigor and sense of belonging.

WHAT WE DO
What is Golden?
Golden is the company HR professionals turn to when they want to maintain—or regain—their "employer of choice" status. We provide wellness programming that focuses on improving the mental, emotional and physical well-being of employees and their families. By creating a shared experience, we help organizations boost employee engagement, build co-worker relationships and promote a culture of care and resilience.
A word from our CEO, Julie Wald: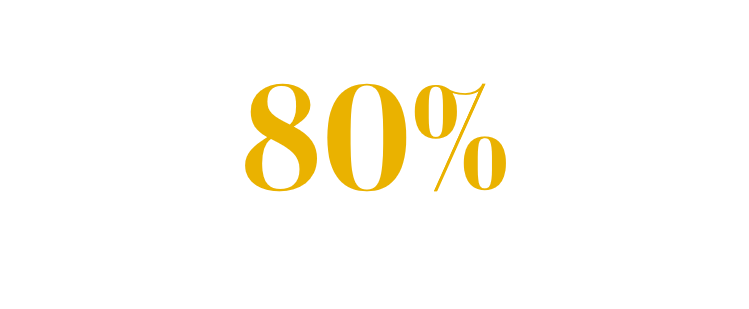 80% of employees would leave their current job to go to a company that values their mental health.

(TELUS International)
Real-Time Masterclasses

Paced Masterclasses

Real-Time Practice Sessions

Weekly Wellness Tips

Digital Wellness Hub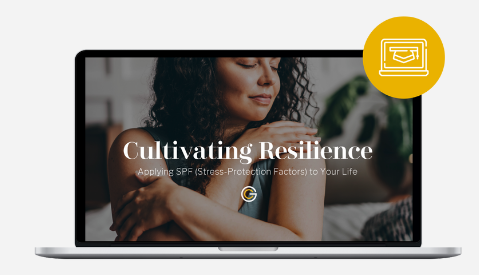 Our live, interactive and educational classes provide the science behind our wellness recommendations:
Build Your Own Self-Care Plan

The Science of Sleeping Well

Cultivating Resilience

And more...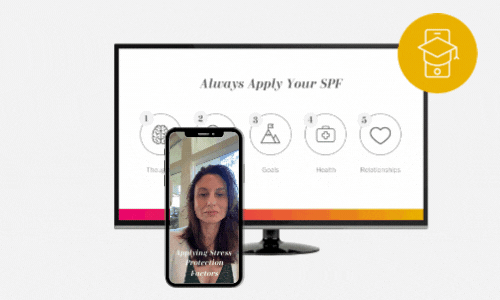 Offer the same great classes in a format perfect for your non-desk based team:
Watch classes in on a break-room TV or on your Golden Wellness Hub
The content is divided into four "chapters," with one chapter released and featured each week


Learn about topics like nutrition, movement, stillness and more...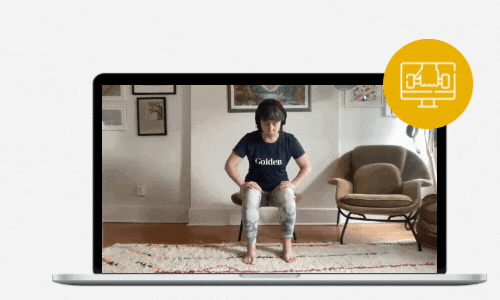 Foster connection with our live, 30-minute group practice sessions:
These classes compliment the masterclasses and help team members engage in regular self-care and make it a habit

These experiences strengthen the bonds between coworkers and help create a culture of well-being

Over 30 to choose from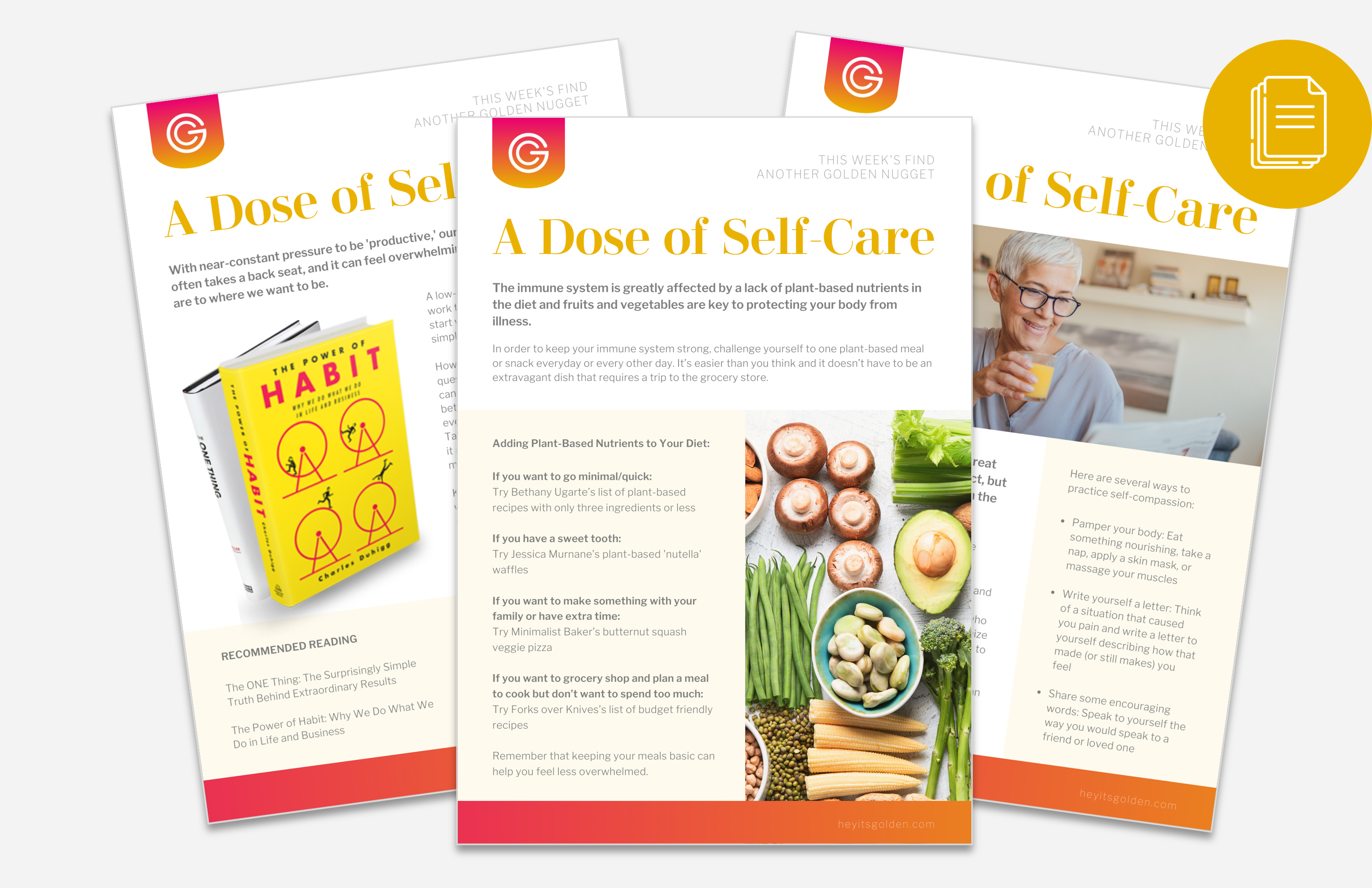 Keep wellness top-of-mind with a weekly dose of self-care:
These one-pagers are emailed to employees, physical copies are posted in break-rooms, elevators, stairwells and restrooms
Topics rotate each week
The weekly dose of self-care is sent out once-a-week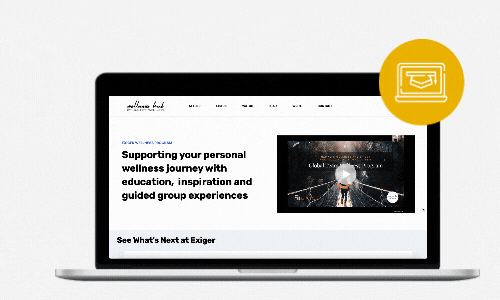 Access exclusive wellness content anytime, anywhere on your personalized wellness hub:
Find your class calendar and zoom link
Watch our 5-minute self-care video series
Try a guided breathwork or meditation practice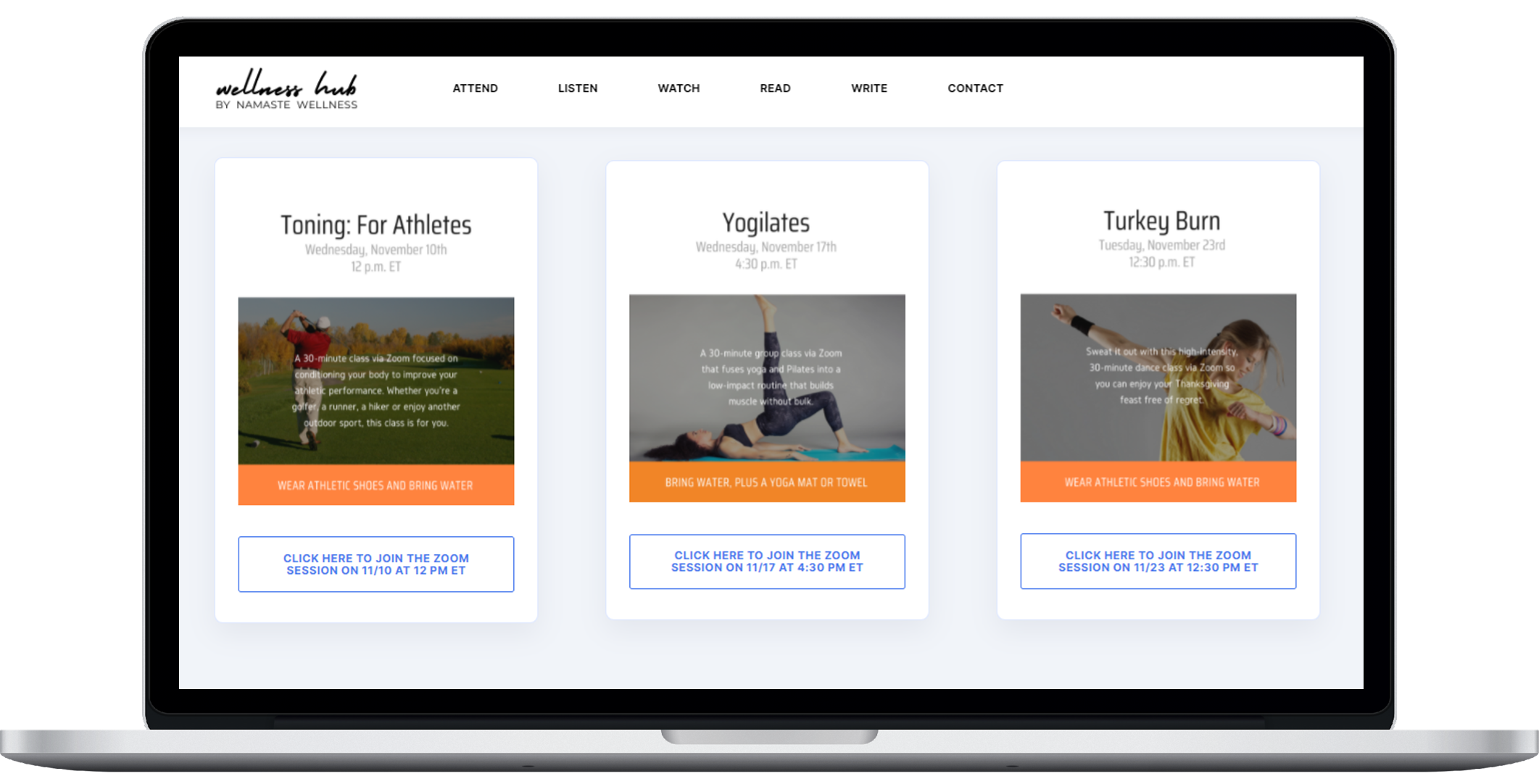 Programming that's high-touch and high-tech
If someone misses a class—or loves a class—your company's private wellness hub provides 24/7 access to replays, plus a library of 3, 5 and 30-minute bonus tracks.


The perfect combination of novelty and consistency
We recommend wellness programming to occur on a weekly cadence so your team can create consistency and build healthy habits.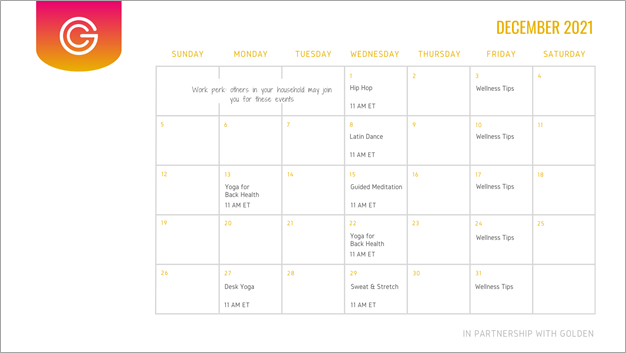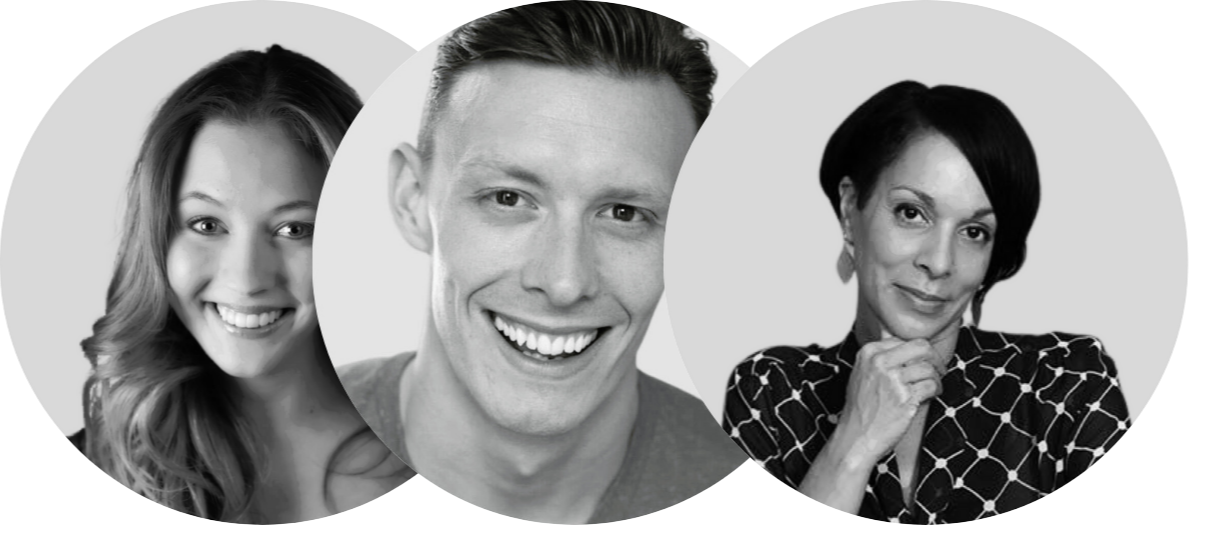 Expert wellness professionals
Our wellness professionals are extremely qualified and come from a variety of career backgrounds.

Have your team saying this about your wellness program: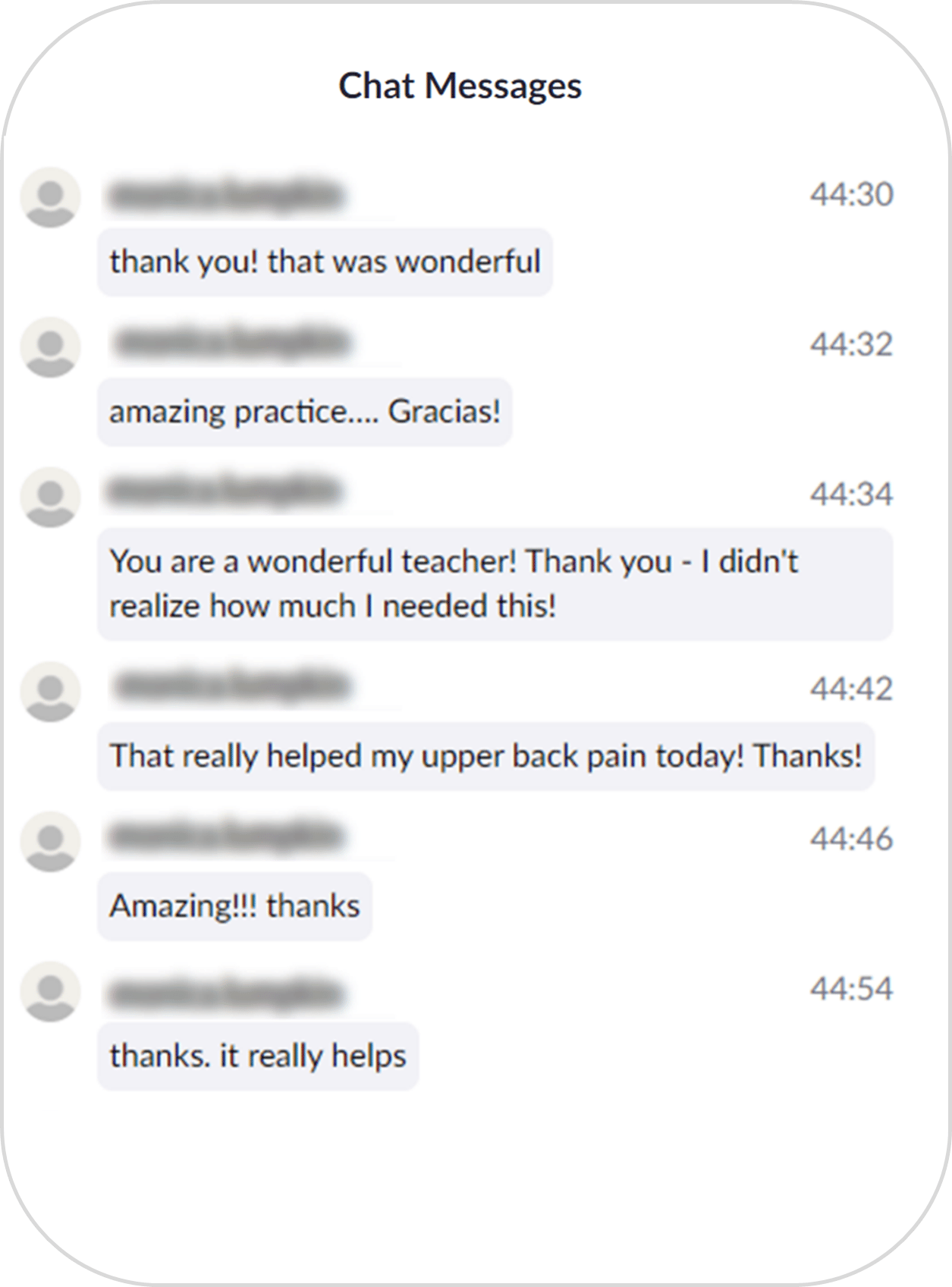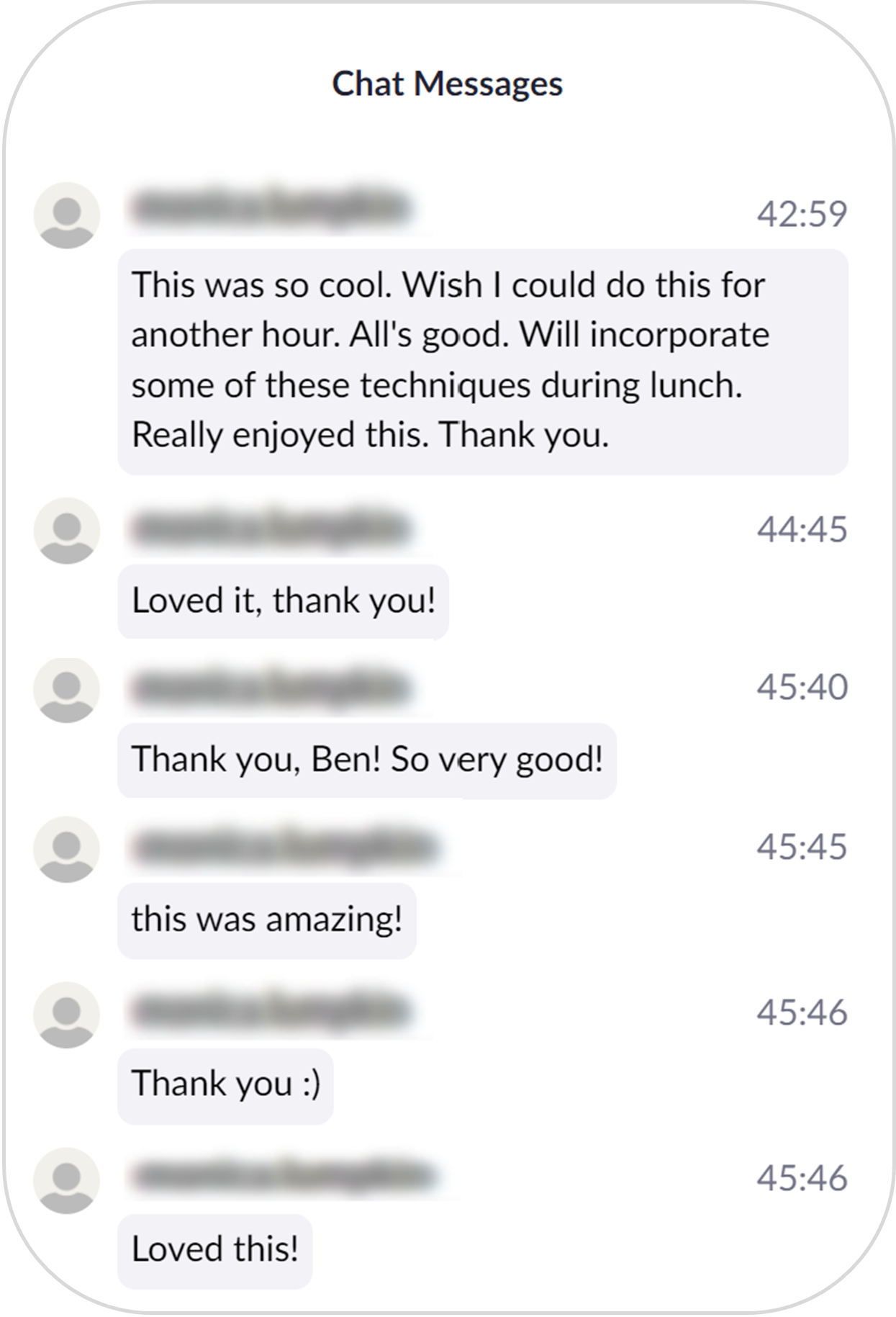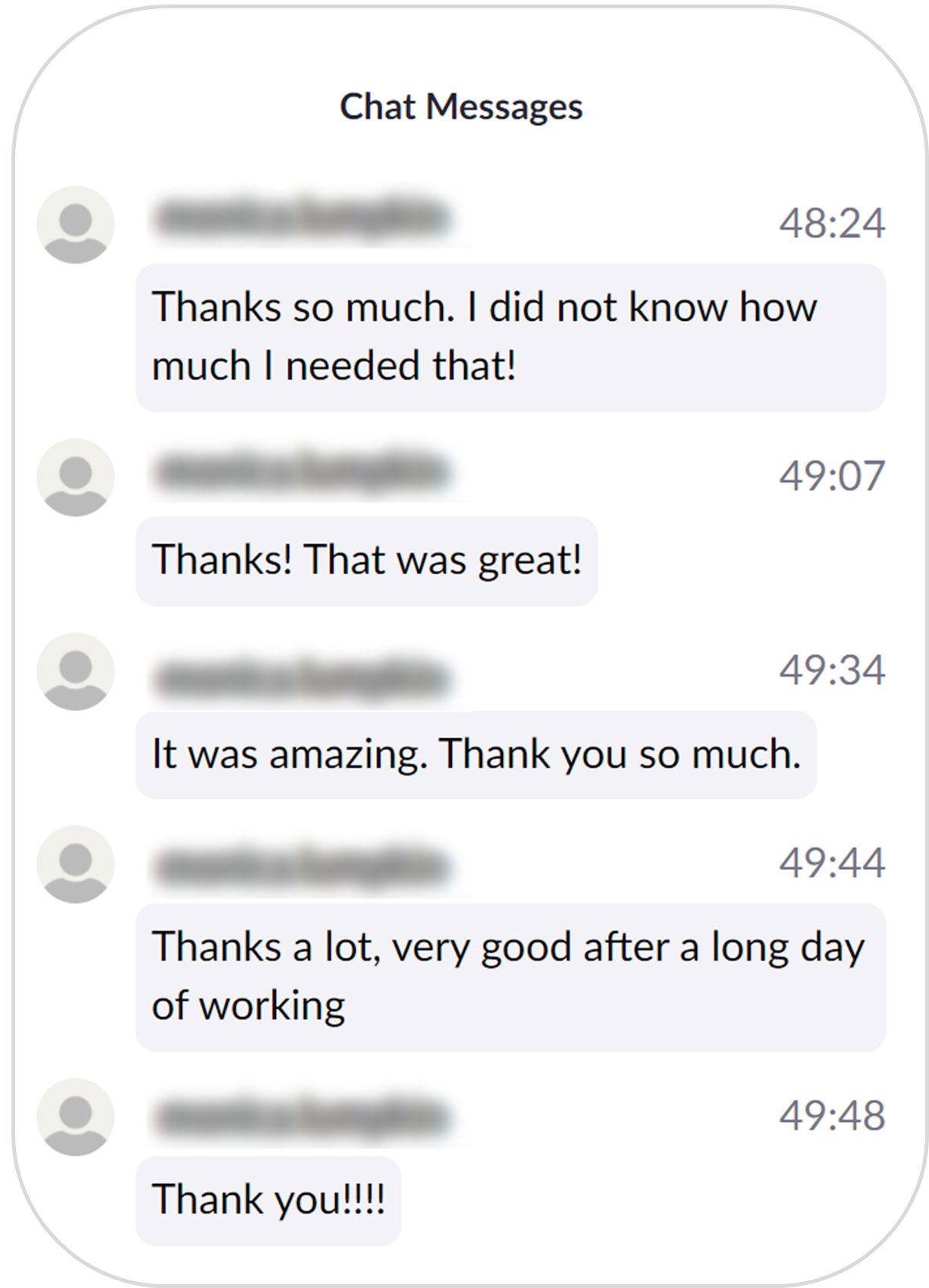 Talk to a Program Designer
FAQ
A lot of companies want to know...
Are our classes private to our company?
To build community, enhance the culture and preserve the privacy of your team, your live classes are for your team only. Our clients get a truly personalized experience.
Can our classes be offered in different languages?
Absolutely, we work with organizations across the globe and have instructors who speak multiple languages.
Can spouses and dependents take a class?
Of course. We know your well-being spans beyond your work life. That's why we encourage your family to join too.
Do you accept insurance dollars?
Yes we do and we believe employee wellness is a great way to spend those dollars.
We have a strict style guide. Can you work with that?
Of course! We brand marketing assets and the wellness hub specific to each client.
Want to keep your finger on the pulse...?
From time-to-time we share state-of-employee-mental-health reports. Would you like to receive them?